Enable Digital Transformations, Securely
As cloud adoption explodes, security leaders must adapt legacy applications, data structures, and processes to embrace their new distributed reality. Kudelski Security provides a comprehensive portfolio of cloud security services to support customers in all aspects of their digital transformation journey and ensure safe migration and operations of business applications in the cloud.
The Kudelski Security Advantage
Security by Design

Our team makes security a focus, not an afterthought, in the design and deployment of cloud environments.

DevSecOps Culture

We enable customers to embrace new business models and innovations with security at the core.

End-to-End Support

We help customers with every aspect and every stage of their digital transformation journey.

Holistic Solutions

Our breadth and depth of expertise allows us to look holistically at digital environments across technology and strategy.
Securely Harness the Power of the Cloud
Assess and Define Strategies

A series of assessments and audits identifies the potential risks and vulnerabilities associated with your digital transformation journey.

Reduce Risk Exposure

Our experts work with customers to ensure their cloud environments are developed with security in mind from the start.

Leverage New Technologies

Get expert support for identifying, integrating, and configuring the right technologies and public cloud services for your needs.

Maximize Investment

Maximize the security and utility of your cloud solutions with ongoing monitoring and management of cloud services.

Instill Cloud Confidence

Cloud audits, assessments, and certifications, like CSA STAR or ISO 27001, boost stakeholder and end-customer confidence.

Data Privacy and Resiliency

Standardize and centralize policies and procedures for data privacy, third-party risk management, and business continuity.
What Our Customers Say About Us

"Throughout my career, I've run my organizations based in trust and truly owning what we do.  Almost immediately when speaking to Kudelski Security it was evident that they operated the same way.  In each conversation they bring principle level talent.  That level of experience shines from their ability to listen and really understand my business.  It was a key factor in selecting them as our security partner of choice."  — Robert Long, SVP of Operations and CISO, MBSi

"As a Large Law Firm in Las Vegas, we have many technology and security concerns.  Kudelski Security has been there to assist us with our needs. In each conversation, they're knowledgeable and reputable with their suggestions. Recently we undertook a project utilizing Amazon Web Services S3 Storage to help with our long-term storage and archiving needs. They helped me scope the project and even showed me how I can save money over traditional backup/DR.  I trust Kudelski Security to have my back when it comes to cloud and cyber security." —  Peter Floyd, CIO, Marquis Aurbach Coffing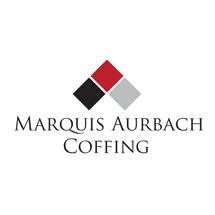 Cloud Security Reference Architecture
Cloud security is a top-of-mind topic for CISOs and CIOs alike.
Kudelski Security's Cloud Security Reference Architecture provides clear and impartial guidance for security leaders seeking to secure their cloud environments and maps out key challenges, industry-leading technologies, and frameworks, such as NIST.
Download the Reference Architecture Now