Incident Response: Cover the Bases
As threats become more sophisticated and pervasive, CISOs need to be confident they can remediate as swiftly as possible. Our Incident Response and Cyber Resilience services help you proactively build strategies for preventing and responding to threats. Team training, threat simulations, and communication plans ensure that all relevant parties – from executive to technical level – understand and support the cyber incident response plan. In the event of a breach, CISOs can call on our team of expert cyber-response advisors to help identify, contain, and remediate attacks.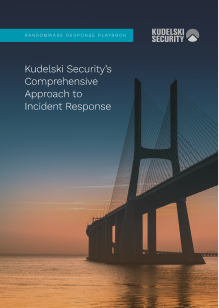 Improve Cyber Resilience

Gain peace of mind with proactive and reactive approaches.

Show Due Diligence

Achieve compelling proof of preparation.

Crown Jewel Protection

Focus on protecting key business assets from exposure to cyber breaches.