Secure Cloud Journey
From IaaS and PaaS, to SaaS applications, the cloud is revolutionizing the way enterprises do business. But as digital transformation programs unfold, security leaders are often left scrambling to keep up with the demands of their cloud transformation.


Enable Digital Transformations, Securely
As business explodes in the cloud, leaders are struggling to adapt applications, data structures and business processes to embrace the new distributed reality. Further, many security solutions were not designed for cloud environments. As a result, it's easy to lose visibility of assets and applications as they are migrated to the cloud.
Kudelski Security provides a comprehensive suite of cloud cybersecurity services and solutions to help enterprise customers define, build, manage, and optimize secure cloud environments.
The Kudelski Security Advantage
Trusted Cloud Security Partner

We're trusted by the world's largest enterprises to rapidly detect and contain cyber threats no matter where they arise.

Cloud Security Experts

Our security engineers, analysts, and leaders include the world's foremost cloud security experts.

DevSecOps Culture

We invest millions annually in research and development, and continually refine our cloud solutions and managed security services.

Rapid Response

We continually refine our systems, policies, and procedures to ensure we detect and contain cyber threats no matter where they arise.
Securely Harness the Power of the Cloud
Reduce Cloud Risk

Our experts work with customers to ensure their cloud environments are developed with security in mind from the start.

Find and Fix Vulnerabilities

Our experts conduct intensive security testing to find and fix weaknesses in your cloud environment before they are exploited.

Protect Critical Assets

Ensure the ongoing security of critical assets and data hosted in the cloud.

Optimize

Maximize the security and utility of your cloud solutions and environment.

Guaranteed Visibility

Retain oversight and control of assets and applications in the cloud.

End-to-End Support

We help customers through every stage of their cloud journey, from security assessment and design to implementation and management.
What Our Customers Say About Us

"Throughout my career, I've run my organizations based in trust and truly owning what we do.  Almost immediately when speaking to Kudelski Security it was evident that they operated the same way.  In each conversation they bring principle level talent.  That level of experience shines from their ability to listen and really understand my business.  It was a key factor in selecting them as our security partner of choice."  — Robert Long, SVP of Operations and CISO, MBSi

"As a Large Law Firm in Las Vegas, we have many technology and security concerns.  Kudelski Security has been there to assist us with our needs. In each conversation, they're knowledgeable and reputable with their suggestions. Recently we undertook a project utilizing Amazon Web Services S3 Storage to help with our long-term storage and archiving needs. They helped me scope the project and even showed me how I can save money over traditional backup/DR.  I trust Kudelski Security to have my back when it comes to cloud and cyber security." —  Peter Floyd, CIO, Marquis Aurbach Coffing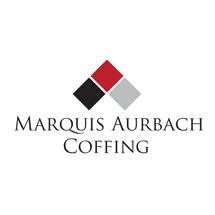 Download the Cloud Security Reference Architecture
Cloud security is top-of-mind for CISOs and CIOs alike. Our Cloud Security Reference Architecture provides clear and impartial guidance for security leaders seeking to secure their cloud environments and
and maps out key challenges, industry-leading technologies, and frameworks, such as NIST.
Download Now