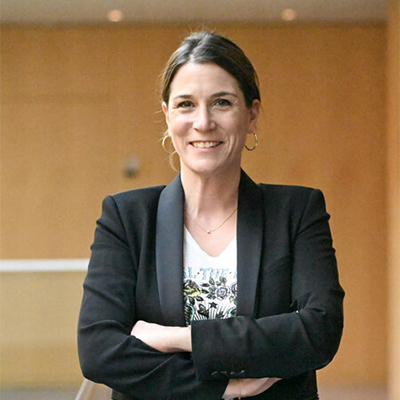 View Leadership Team >>
Andrea Collins
Andrea Collins is the Senior Director of Human Resources for Kudelski Security with overall responsibility for EMEA and the global people and talent strategy.
She started her career at Caterpillar Sàrl, and then joined the Kudelski Group. Starting as a Talent Manager, she then acted as the Global Human Resources Business Partner for the DTV Business Unit, managing all aspects of the function. She was then appointed to lead the Talent and Learning Department for the Kudelski Group.
Andrea holds an M.S. in Corporate and Institutional Communication from the Università della Svizzera Italiana.